Immagine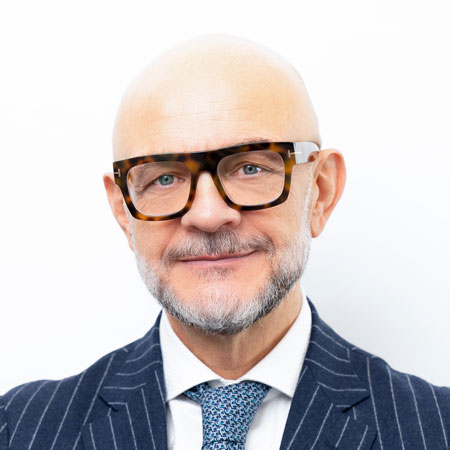 Ciro Mongillo
CEO & Founding Partner
Based in London, Ciro founded and leads EOS IM Group as the CEO of EOS Investment Management Ltd. Ciro has more than 30 years' experience across fund management, financial advisory and senior management appointments, serving in a broad range of sectors and industries.
Under his leadership the EOS IM Group continues to develop and invest in strategies aligned with investors interests. His extensive experience covers the full range of services including investment cycle activity, strategic assessments, board advisory assignments, mergers & acquisitions, financing, bond structuring and exchange listings.
In addition, his specialist knowledge of the energy sector has led to both investors and industry participants regularly seeking his advice and input.
Ciro was previously the CEO and Deputy Chairman of a listed company on the Italian Stock Exchange in the renewable energy sector, where he led on strategic matters. He won the 'Best Entrepreneur 2014 Career Award' from Il Sole24Ore.
Immagine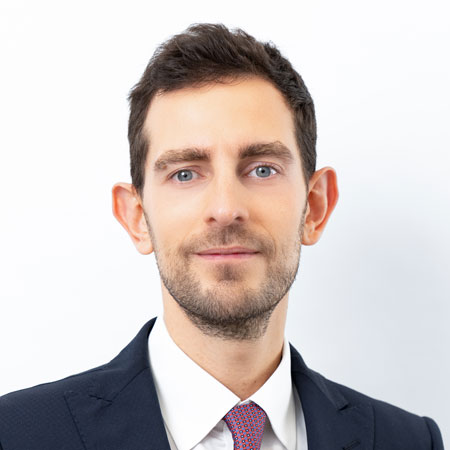 Natalino Mongillo
Managing Partner & Founder
Based in London since 2012, Natalino Mongillo, is Co-Founder and Managing Partner of EOS Investment Management Group. He is a Board Director of EOS Investment Management Ltd. He has responsibility for leading EOS IM Group's strategic development.
Natalino's oversight encompasses active engagement in the investment process, including due diligence, monitoring of investment funds and co-investments activities. Before joining EOS IM Group, he was a member of J.P. Morgan's Investment Banking team in London, where he specialised in the structuring and placement of complex high value debt securities for financial institutions across multiple EMEA jurisdictions. He also covered debt and equity capital markets offerings for Southern European issuers.
Previously, he worked in a financial advisory boutique based in Amsterdam focused on energy and infrastructure projects. Natalino holds an MSc in Finance & Investments from Rotterdam School of Management in the Netherlands.
Immagine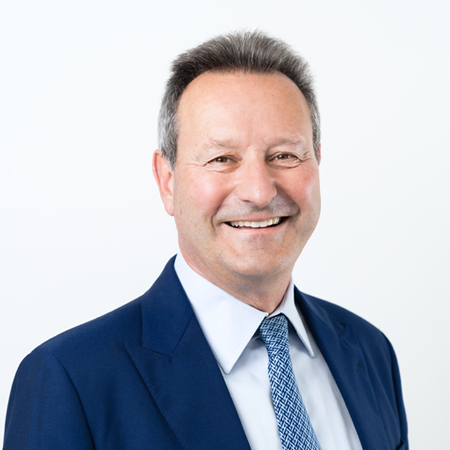 Simon Elvidge
Board Director & Head of Control and Risk
Based in London, Simon is a Board Director & Head of Control and Risk of EOS Investment Management Ltd providing oversight and strategic direction in relation to the control, assurance, and operational activities of EOS IM Group. His role encompasses compliance, risk, and corporate governance aspects of EOS IM Group's activities.
He has previously held a variety of executive board, global and group senior management level positions within international firms. These roles covered business activities across the financial sector, including financial firms engaged in asset management investment banking and broking affirms such as Société Générale group, HSBC, and Numis Securities.
Simon represents EOS IM and contributes to wider industry initiatives and projects through the firm's trade association memberships. Simon holds an MBA from Cass Business School, City University London.
Immagine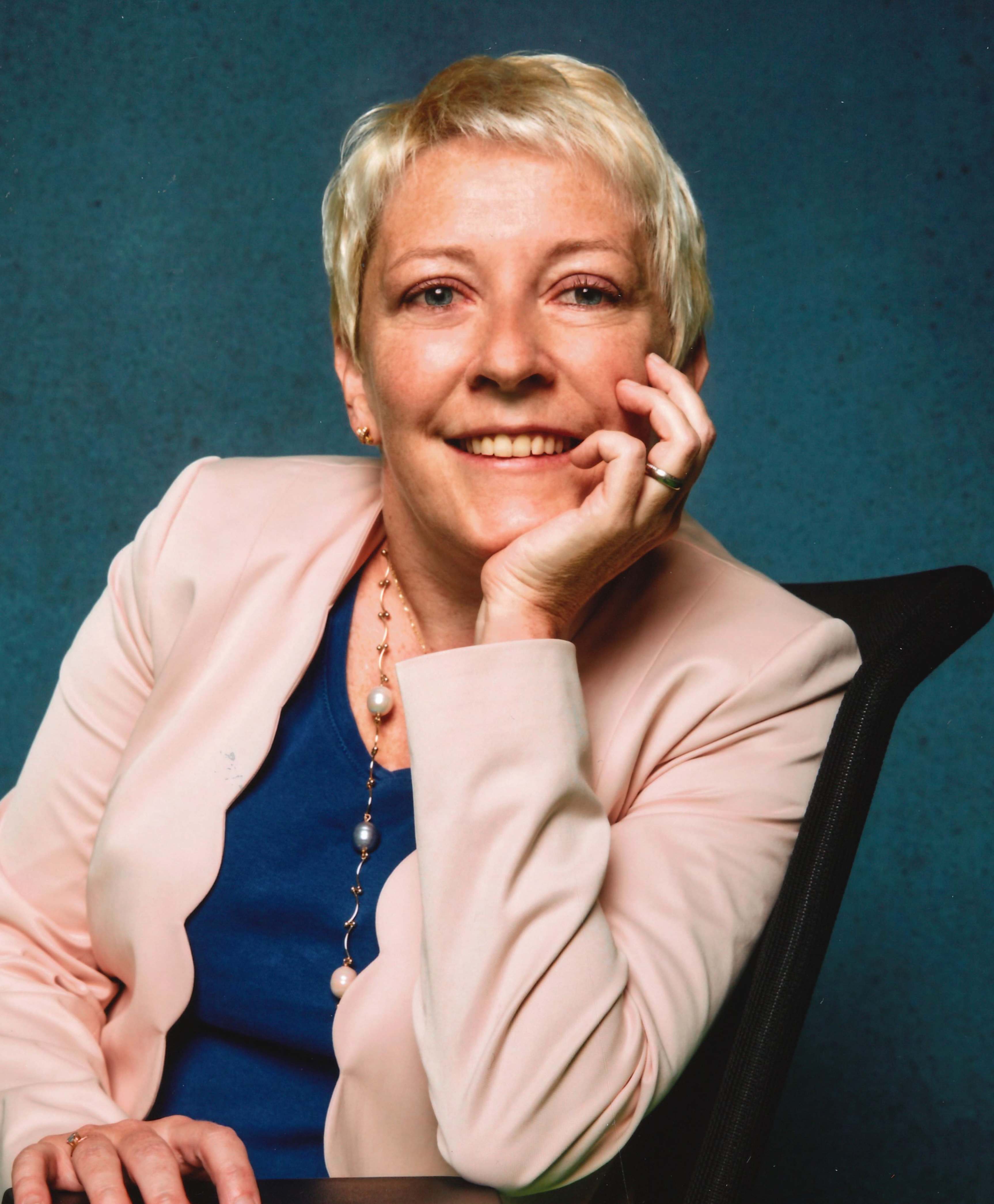 Anne Canel
Board Director
Based in Luxembourg, Anne is appointed as a Board Director of EOS Investment Management Ltd and of the General Partners. She started her career in KPMG, qualifying as a Chartered Accountant (Expert-Comptable) in France, before going on to work as a CFO for Fondation de France, PWC and then Banque de Luxembourg. She has held roles and been entrepreneurial in the commercial sector. Anne's expertise runs across the broader private equity, banking and philanthropic activities.
She also is a strong supporter of protecting the environment and commercial enterprises that have a positive environmental impact. These have included previously being a Director of APATEQ, a company that cleans industrial wastewater, and the Treasurer of a foundation dedicated to the environmental and sustainability of the Mediterranean Sea.
Currently, Anne leads Oger Investissements SAS, a family office, as well as being an independent director for ING Luxembourg S.A., Spinecap and KLAR Partners.
She therefore brings a wealth of diverse experience to her role.
Anne received a B.Sc. in Economics and Finance from Strasbourg Institute of Political Studies and a Post-Graduate Diploma in Business Administration from Paris Institute of Political Studies.
Anne has actively contributed to the alternative investment fund management industry, having previously been a Board Member of the Luxembourg Private Equity & Venture Capital Association.
Immagine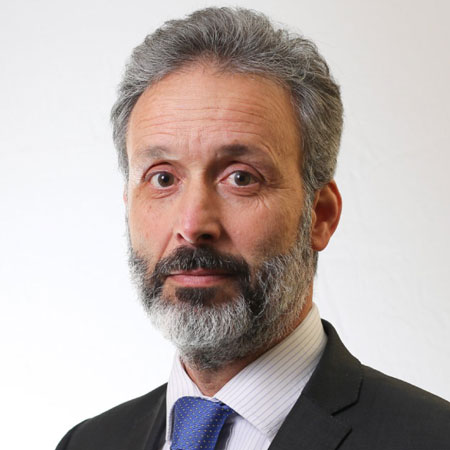 Luca Gallinelli
Board Director
Based in Luxembourg, Luca is Board Director of the General Partner. He started his career with Arthur Andersen in Italy, the US and Luxembourg, before moving to become a financial director for the European operation of a NYSE listed company.
He was the Head of Operations for Intesa Sanpaolo in Luxembourg before joining SGG where he directed both the commercial and operational activities of the Private Equity department. Luca specialises in venture capital transactions, as well as securitisations, structured finance and capital markets.
His expertise in financial engineering, teamed with his extensive experience in business development of the Private Equity market, reinforces his contribution to SGG's client portfolio and the overall performance of the firm's Private Equity department. Luca holds a Master's in Business Administration from the University of Florence and is a qualified chartered accountant in Italy and Luxembourg.
In addition to regularly speaking at conferences around the globe, Luca also publishes articles on Private Equity topics.
Immagine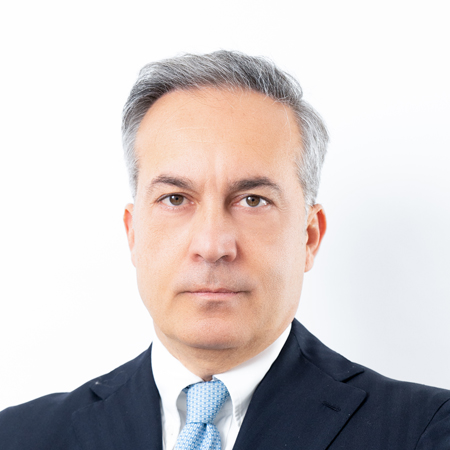 Gianni Galasso
Senior Partner
Based in Milan, Gianni is Senior Partner at EOS Investment Management Group and has an extensive international track record, with over 25 years' experience in the Private Equity industry. His experience encompasses being a key part of senior management teams, including at partner and director levels. He has led successful transactions throughout the whole investment cycle across multiple areas, including but not limited to, Industrial manufacturing, Food and Business services sectors.
His focus has specifically included both international and Italian SMEs. He has held senior roles with a combination of large LBO segment players such as Global Private Equity Firm Advent International, as well as Middle Market players. Prior to joining EOS Private Equity Partners S.r.l., Giovanni co-founded IBV Capital, an investment and advisory firm focused on Italian SMEs.
Immagine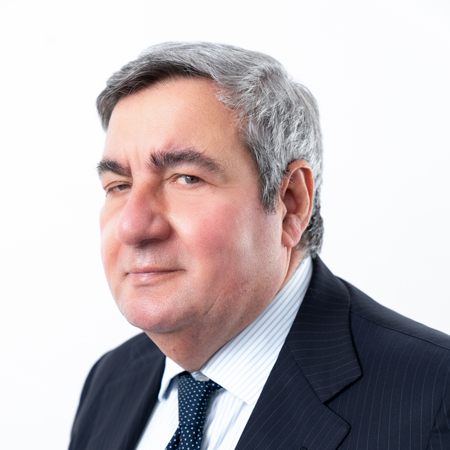 Riccardo Bruno
Senior Advisor
Riccardo is Senior Advisor of the Advisor Board at EOS Investment Management Group. In addition to his role with EOS IM Group, he currently also serves as an Independent on a number of Boards, including Atlantia S.p.A and Credito Emiliano S.p.A. He is also the founder of Capital Insight Partners, an independent advisory firm, and Professor of Structured Finance at Luiss University.Among his extensive experience, Riccardo was a Senior Partner and Board Member of Clessidra S.g.r (Dec 2008 until Feb 2017).
Prior to this, he served as Managing Director at Deutsche Bank AG from 2000 till 2008. His roles during this period included being the Country Head Responsible for Corporate and Investment Banking in Italy and a Member of the European Management Committee of Deutsche Bank AG London. Riccardo holds a degree (cum laude) in Electrical Engineering in 1982 from University of Naples and MBA major in Finance from the American University of Washington.
Immagine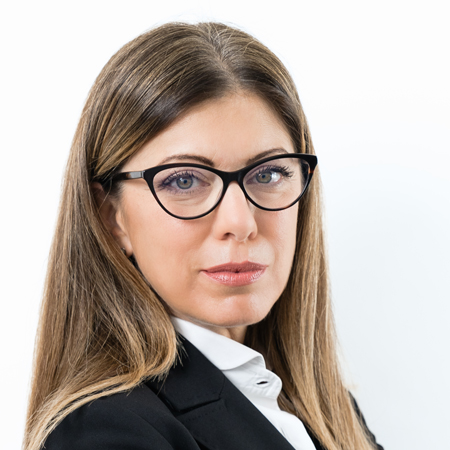 Marianna Castiglioni
Partner, ESG Ambassador
Based in Milan, Marianna is Partner at EOS IM Group. She has over 20 years' experience in the Private Equity industry, with particular focus on Italian SMEs for both minority and majority investments. She has over 10 years' experience as member of Board of Directors in several portfolio companies.
She demonstrated strong analytical and negotiation skills as Senior Investment Manager for Fondo Italiano d'Investimento SGR, where she worked for almost 9 years, and for the private equity team of Interbanca GE Capital. She holds a Master's degree in Merchant Banking & Private Capital and a degree in Economics and Business Administration from LIUC-Carlo Cattaneo University.
Immagine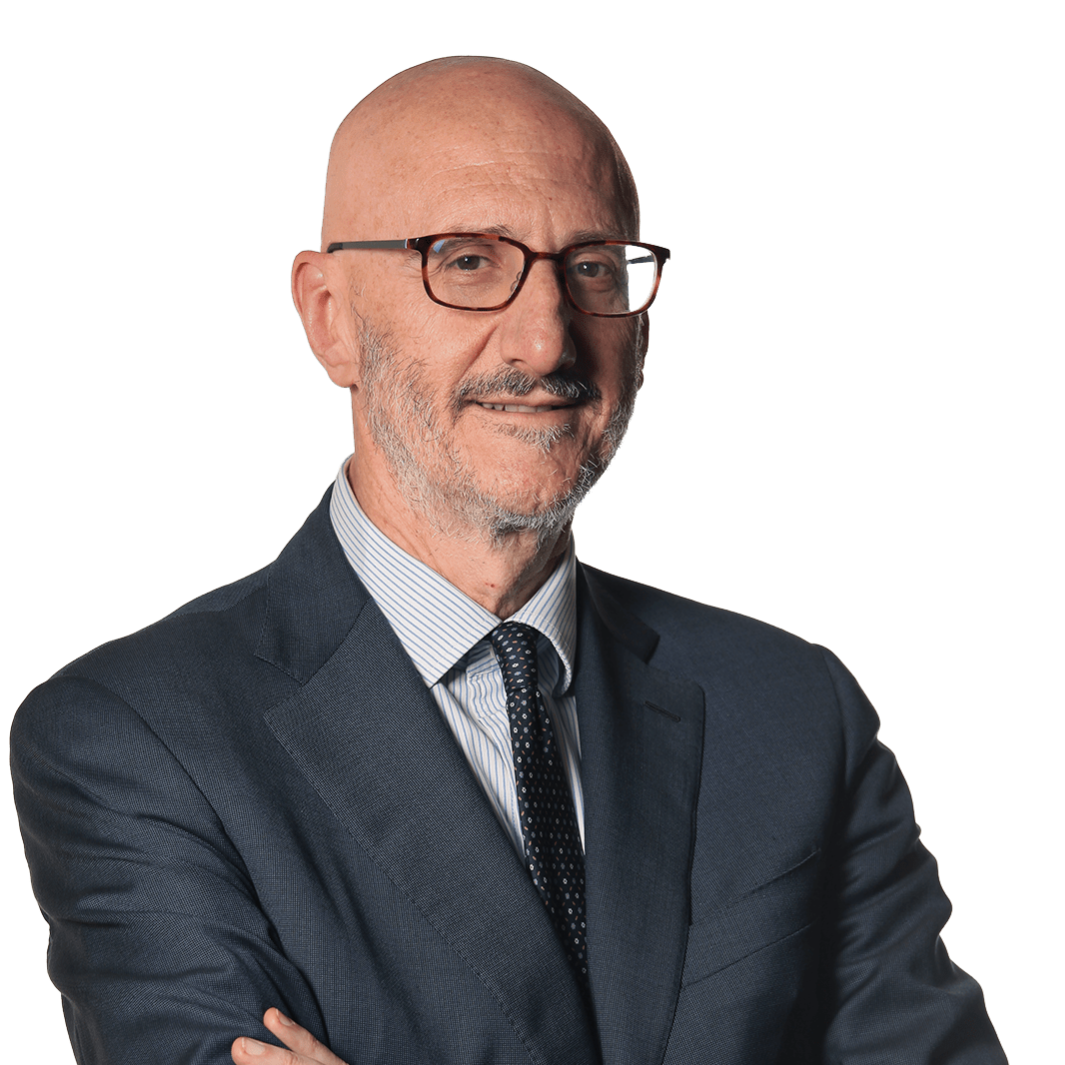 Francesco Caio
Strategic Partner
Based in Milan, Francesco is Strategic Partner at EOS Investment Management Group. He has extensive experience both in Italy and abroad as Chief Executive Officer (CEO) of large multinational groups, leading them to successful, sustainable and profitable growth. He has served on several Boards incuding Motorola in the USA and Invensys in the UK. He is currently a member of the Board of Directors of Banca Nazionale del Lavoro – BNP Group. Francesco also advised the British and Italian Governments on industrial policy issues in broadband and digitalization for more than 10 years. He was Government Commissioner for the Digital Agenda in Italy and led the implementation of the National Registry of the Resident Population, the SPID digital identity system and electronic invoicing.
Immagine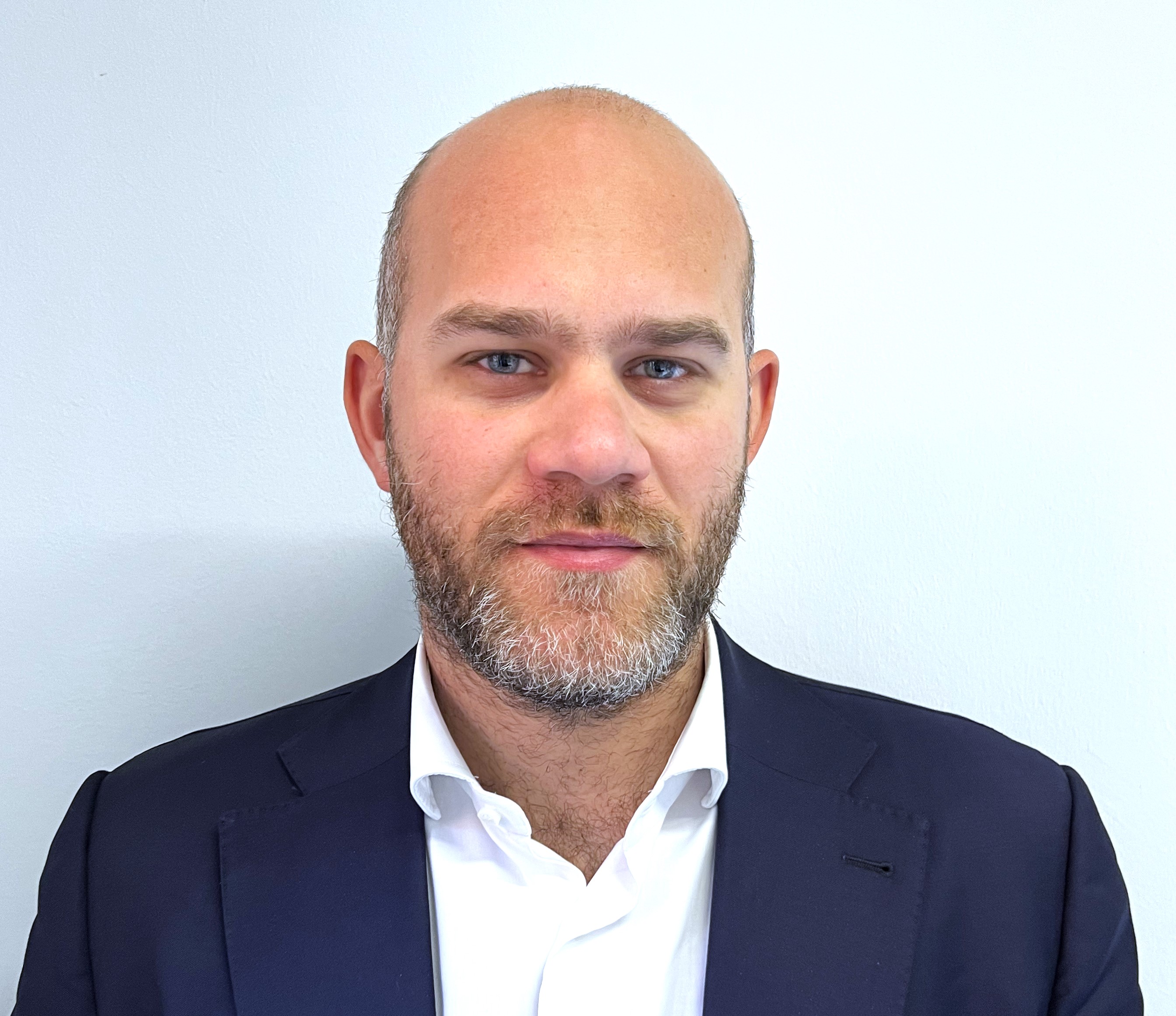 Jacopo Fornaciari
Senior Associate
Based in Milan, Jacopo is Senior Associate at EOS IM Group. Prior to joining EOS IM Group, Jacopo was Associate in the M&A Advisory team of Deloitte. He previously worked in the Corporate Finance team of Mediobanca and in the Structured Finance division of Banca IMI.
Jacopo has 5 years of experience in the execution of M&A transactions for leading Italian and European groups as well as in corporate valuation, business planning and financial modelling. He holds a Master of Science in Administration, Finance and Control from Bocconi University. He also attended an exchange program at University of Illinois, Chicago.
Immagine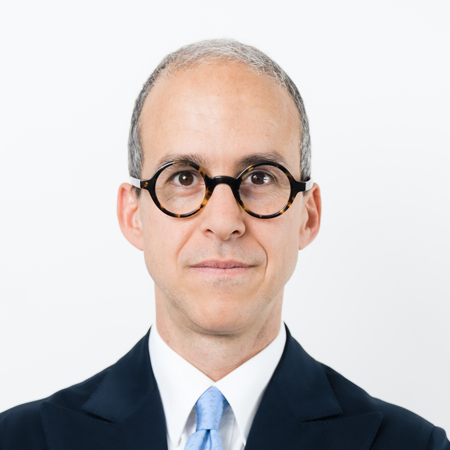 Giuseppe La Loggia
Senior Partner
Based in London, Giuseppe La Loggia is a Senior Partner at EOS Investment Management Group with more than 17 years' experience in all aspects of the renewable energy sector. From 2012 to 2017 he was Head of Portfolio Renewables at Octupus Investments, the largest non-utility investor in onshore renewables in the UK, as well as the largest commercial solar player in Europe, contributing to its growth to over 1,000MW of installed capacity. In addition, he has originated, acquired, and managed the first European utility-scale grid parity solar cluster of projects. Previously, he worked for a large US Corporation as Head of Business Development and General Manager, successfully developing, acquiring, building, and managing over 300MW of solar projects and delivering them to the financial and bond markets. He was awarded the 2010 European Project Bond Deal of the Year for the first ever solar project bond and the first publicly rated and listed project bond in the world. He gained a PhD in Law with distinction from the University of Rome "La Sapienza" and earned a Degree in Law from the University of Palermo. He is also a qualified Italian lawyer.
Immagine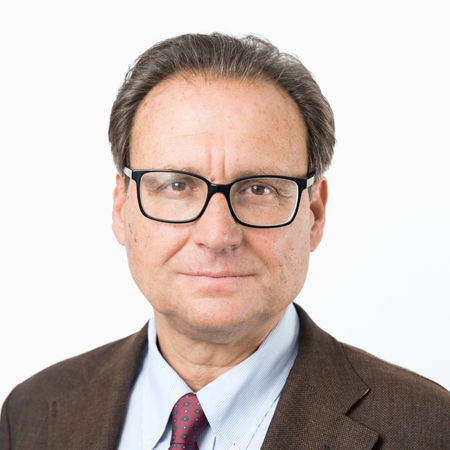 Nicola Beretta Covacivich
Senior Partner
Based in London, Nicola is Senior Partner in relation to the Clean Energy Infrastructure strategy. Nicola brings to EOS IM Group his very extensive experience in relation to infrastructure investments with a successful track record in infrastructure, PPP and renewable energy asset management, M&A, financial advisory and debt arranging in the UK, Continental Europe, North & South America, and Australia.
Nicola is therefore a strong finance professional in Corporate Finance, Project Finance, Private Equity, Valuation and M&A. Prior to joining EOS IM, his senior roles included appointments such as the Global Head of Infrastructure Investments at Santander Asset Management, Head of Infrastructure Debt - JV with Santander SA at Wells Fargo Asset Management and Co-head of Renewable Energy Advisory – Europe at Deloitte LLP – Corporate Finance.
Nicola received a master's degree in Civil Engineering from Universita' degli Studi di Roma "La Sapienza", Italy, and an MBA in Executive Finance held in Philadelphia and Milan
Immagine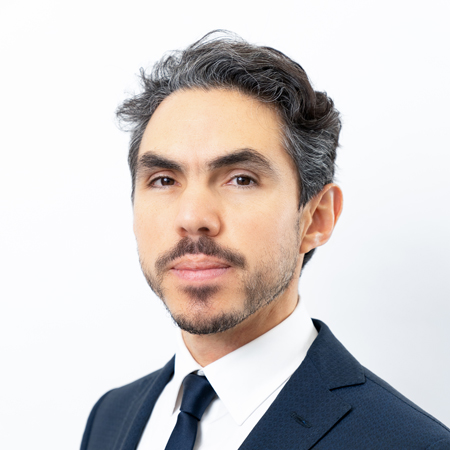 Diego Parra
Investment Director
Diego is Investment Director within the Energy Team at EOS IM Group. He brings more than 15 years investment experience, with an extensive background in finance and renewable and traditional energy. He has proven success executing project finance and M&A transactions, developing business strategies, creating initiatives to penetrate new markets, managing investment portfolios, and working with groups across multiple disciplines and cultures. He is a global citizen and has worked in 3 countries, gaining insight into and flexibility in managing diverse cultures and business practices.
Before joining the Energy Team at EOS IM Group, Diego worked for Maestrale Capital in Milan, General Electric's Energy Financial Services and Odeon Capital Group in the United States, and for Banco de la República, Colombian's Central Bank. He obtained an MBA from the Leonard N. Stern School of Business, New York University in 2009.
Immagine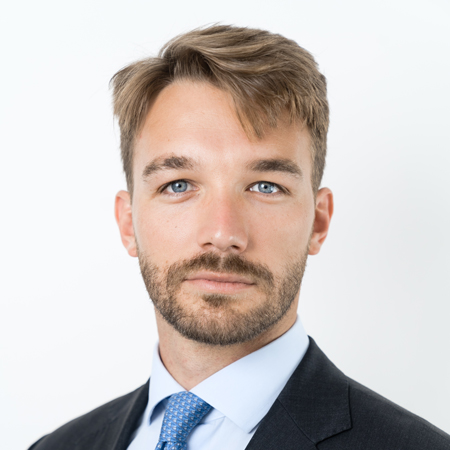 Riccardo Belli
Investment Manager
Based in Milan, Riccardo is Investment Manager at EOS IM Group. He has 5 years of experience within investment execution, project financing, asset management activities and business development, with a focus on renewable energy infrastructure. In addition, he has 3 years of experience in financial advisory, mostly involved in IPO transactions.
He has successfully worked with groups across multiple disciplines, cultures, and business practices in Europe, Australia and in the US. Riccardo has a Bachelor of Science in Economics from the Universita' deli Studi Roma Tre; He holds a Master of Science in Corporate Finance from Nova School of Business of Lisbon, Portugal and a Master of Science in Accounting, Financial Management and Control from the University Bocconi of Milan, Italy.
Immagine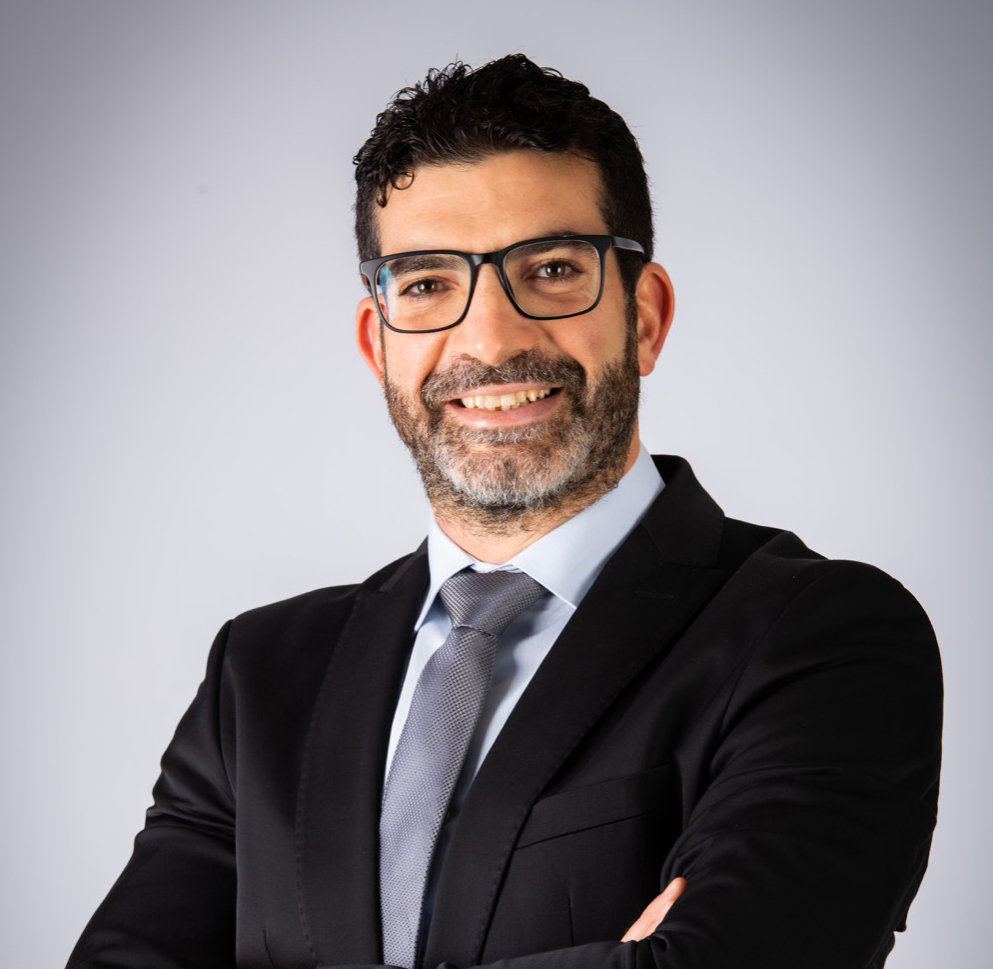 Mauro D'Addetta
Technical Director, ESG Ambassador
Mauro joined EOS Investment Management Group as Technical Director. He was Project Manager and then Head of Engineering in Viridis Energia, involved in Team Coordination, Multi-Project Management, Contractual and Tender Management, the technical phases of business development, Asset Management Target Monitoring and, R&D coordination. Mauro previously spent 8 years as Technical Advisor in Moroni & Partners. He has a Master's degree in Civil Engineering.
Immagine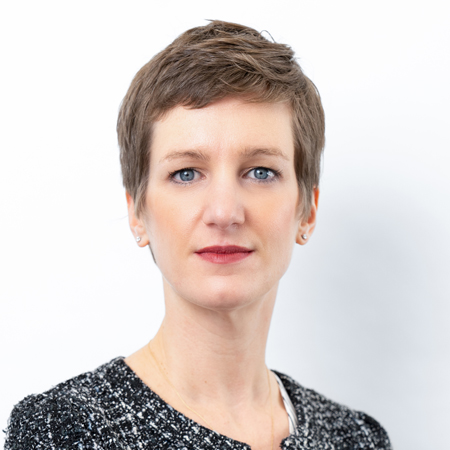 Costanza Viani
Transaction Manager
Based in Milan, Costanza joined EOS IM Group in 2016 as Transaction Manager. In her previous role she was involved in the European project management at ETA Florence – Renewable Energies, managing and coordinating projects funded by the European Union in the field of renewable energies.
Costanza has a Master's in Waste Management at the University of Northampton (UK), and has actively contributed to publications in the specialised energy sector press.
She also holds an MSc in International Relations and European Studies from the Università degli Studi di Firenze.
Immagine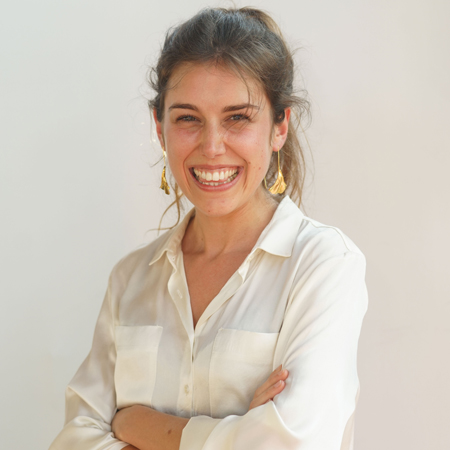 Lucia Colzani
Senior Financial Analyst
Lucia is Senior Financial Analyst at EOS IM Group. Prior to joining EOS IM Group she worked at Falck Renewables SpA for three years in the Structured Finance and M&A team. She previously spent 1 year at Banca Sella Holding S.p.A. as Financial and Macroeconomic Analyst.
She graduated in Business Administration and Management and obtained a Master's in Science of Economics at Università Cattolica del Sacro Cuore, where she also attended an exchange program in London and worked as a University Tutor and Research Assistant.
Giuseppe Felice
Head of Asset Management
Giuseppe joined EOS IM Group in June 2022 in the Budget and financial control area of Assets in operation. Graduated in Economics and Commerce, he boasts 28 years of experience in the administrative and financial sectors of various Italian and foreign companies, holding roles of director and managing director in various realties and consortia in the plant engineering sector. He was a lecturer in the administration of the "Guardia di Finanza", and head of financial services for companies on behalf of the former IPI SpA (now Invitalia S.p.A.). Since 2011, in particular, he has been involved in the management of assets in the photovoltaic sector, handling, as general manager, both the construction and the operation of large-scale plants.
Francesco Messina
Senior Operational Asset Manager | Advisor
Francesco is Senior Operational Asset Manager (Advisor) within the Energy Team of EOS IM Group. He has more than 10 years' experience in the renewables energy. Previously he was Executive VP Engineering Operations in Alternus Energy dealing with the management of the group's photovoltaic plants within the Romanian subsidiary. From design to maintenance, through construction, commissioning and monitoring, he directed and coordinated the different Engineering Departments developing projects for the company in various areas of the world.
He also was a consultant for Telenergia S.r.l., a company active in the field of renewable energy and, in particular, focused its activity on the business branch dedicated to the development of photovoltaic projects. Francesco studied Electronics and Telecommunications in Bari, Italy. He decided to interrupt his studies to follow the professional development opportunities that arose and began to accumulate professional experience in the field of electrical engineering, electronics and telecommunications.
Immagine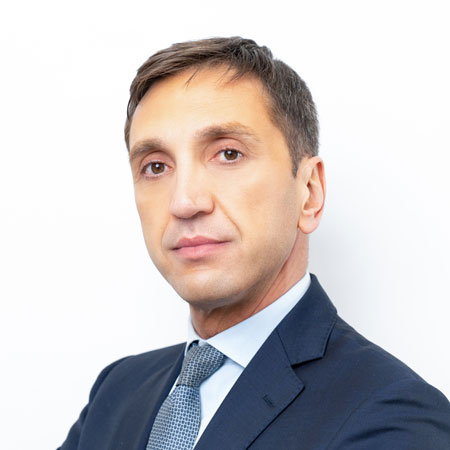 Marco Zizzo
Head of Finance & Operations
Based in Milan, Marco is Head of Finance & Operations at EOS IM Group. Marco has significant experience in the structuring of and investing in closed-end funds, in addition to a genuine "ESG sensibility" and direct knowledge of the responsible finance ecosystem, being one of the first movers in the impact investing space in Europe.
Before joining EOS IM Group, Marco worked as full-time senior advisor at FSI SGR, the largest growth equity fund in Italy (€1.4bn), overlooking investors management and strategic projects in the fields of sustainability and digital transformation of the fund's operations.
Previously (2012-2019), he held the position of Head of Investment Funds and International Development at Cassa Depositi e Prestiti, the Italian promotional bank. He was responsible for end-to-end management of all activities related to investment/disinvestment operations of the Bank's direct strategic shareholdings and stakes in indirect investment schemes across private equity, venture capital and infrastructure (25 investment vehicles for a combined €3,3bn+ AuM).
Before CDP, Marco was senior officer of SACE, the Italian export credit insurer, part of the CEO's staff, with a focus on strategic planning and M&A. He started his career in Citigroup then moved to be senior financial analyst at Telecom Italia Group. He also served as board and committee member of finance institutions. Currently, he is Financial Controller of the Supervisory Board of STMicroelectronics NV, one of the few big techs in Europe.
Immagine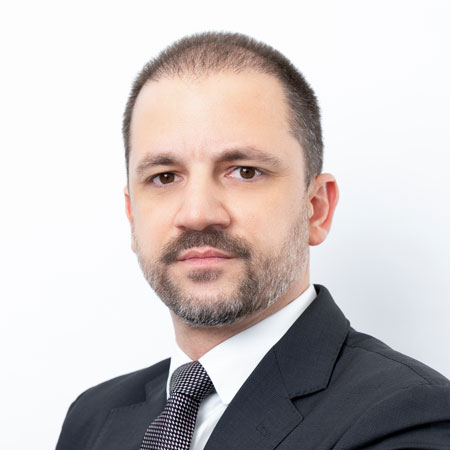 Vladimir Zogovikj
Finance Director
Based in Luxembourg, Vladimir is Finance Director at EOS IM Group and leads the Finance function in relation to the operations of the funds managed by EOS IM Group. During his professional career working for PwC and Deloitte, Vladimir managed audits and financial due diligence assignments for numerous clients involved in private equity and diverse industry sectors in Luxembourg, Italy, South-Eastern Europe and Russia.
Most recently, in the capacity of leading audits of multinational private equity funds and structures based in Luxembourg, Vladimir gained significant experience and knowledge in the private equity field including financial reporting, regulatory and tax aspects.
Previously, he acted as a business development director for a private equity fund where he led the investment process from deal origination to execution, as well as monitoring the investment portfolio.
Immagine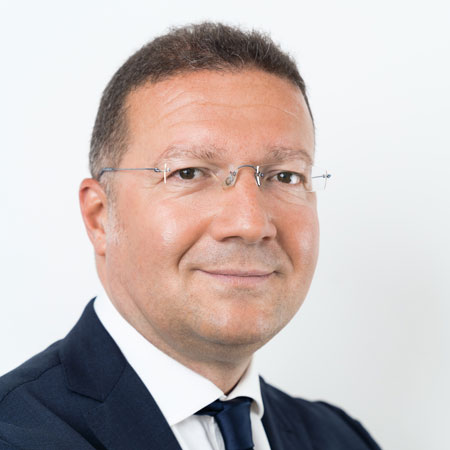 Lorenzo Savi
Risk Management Director
Based in London, Lorenzo Savi is the Risk Management Director at EOS IM Group. He has the overall responsibility for EOS IM Group's risk management. Lorenzo oversees the EOS IM Group's risk exposures and chairs the Risk Committee.
He has more than 20 years of experience in Corporate and Investment banking gained in London, Milan, Luxembourg, Singapore, and Stockholm.
Lorenzo has been appointed to numerous senior risk management roles for various international financial and corporate firms. His previous experience has included the Chief Risk Officer for the Industrial Conglomerate Sodrugestvo, while in his banking career he held several senior roles within Risk Management in Global Financial Markets at BBVA, BOFA, Rabobank, JP Morgan, Jefferies Bache.
Immagine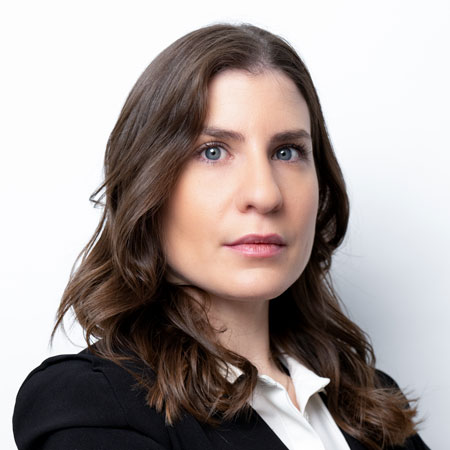 Francesca Ricci
Financial Risk Manager
Based in Milan, Francesca is Financial Risk Manager at EOS IM Group, working closely with the Risk Management and Finance Management functions.
Her career includes professional experience at Quantyx in Milan, an Italian - and Luxemburg - based leading services consultancy firm and provider in the field of risk management and asset valuation for investment funds.
Francesca has hands-on expertise in providing proactive risk management advice to alternative investment funds and value-added risk management reporting to their investors.
She holds a Master's degree from Ca' Foscari University in Venice and, before joining Quantyx, she spent two years in management consultancy services for financial institutions at Capgemini in Turin, Italy.
Immagine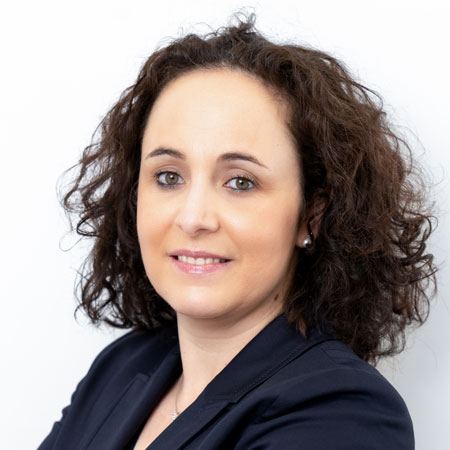 Sabrina Colantonio
Senior Fund Manager
Based in Luxembourg, Sabrina is Senior Fund Manager at EOS IM Group and involved in the Compliance and Control processes of Fund Operations.
She has significant experience in the investment management sector and in the management of Luxembourg companies from the corporate side.
Sabrina worked in the Private Equity Department at SGG SA in Luxembourg, a leading Fund Administrator, for ten years. As client leader Sabrina was in charge of a portfolio of 50 clients. Before joining SGG SA, Sabrina worked at an Italian company in Luxembourg which offers accounting, tax and corporate services.
Sabrina studied in France (Nancy), she has a Master's in Foreign Languages (Italian, Spanish, and English) and completed courses on Luxembourg commercial law.
Immagine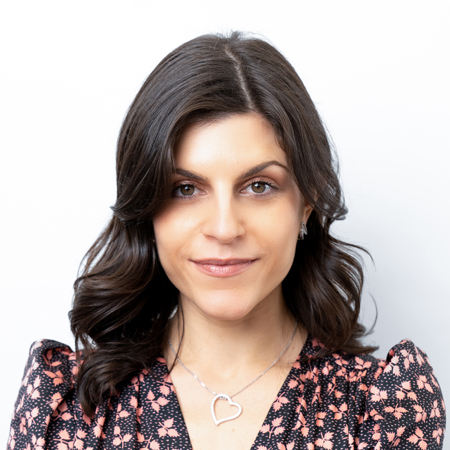 Valeria Mongillo
IR & Sustainability Manager
Based in London, Valeria is Investor Relations and Sustainability Manager at EOS IM Group. Prior to joining EOS IM Group Valeria was Investor Relations Manager at a company listed on the Italian Stock Exchange in the renewable energy sector, where she oversaw Company financial and institutional communications and managed the relationship with Borsa Italiana.
Valeria has an Honors Degree in Languages for Business from the University of Milan, Cattolica del Sacro Cuore; she also has a Master's in Management from LUISS Business School of Rome, where she graduated in 2011. In 2012, Valeria obtained the OAM certificate (Accredited Agents and Brokers), a test required to become a financial advisor duly recognised.
Immagine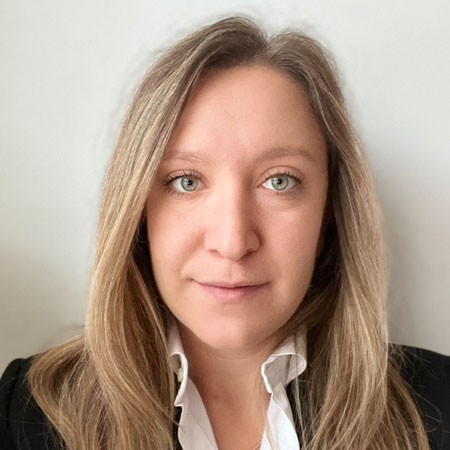 Ludovica Benedetti
Junior Associate, Control & Risk
Based in London, Ludovica is Junior Associate within the Risk & Control Team of EOS IM Group, working closely with the Finance and Operations Team functions which encompasses covering corporate affairs. Her career includes professional experience in the London office of Gianni & Origoni (GOP), an international, independent law firm. At GOP, she dealt with Corporate M&A and Financial Markets practice areas.
On behalf of GOP, Ludovica joined EOS IM Group initially as Associate on Secondment. Ludovica has hands-on expertise in providing proactive support in the Legal, Governance, Compliance and Control functions. She holds a Master's degree in Law from Università "La Sapienza" di Roma, in Italy.
Immagine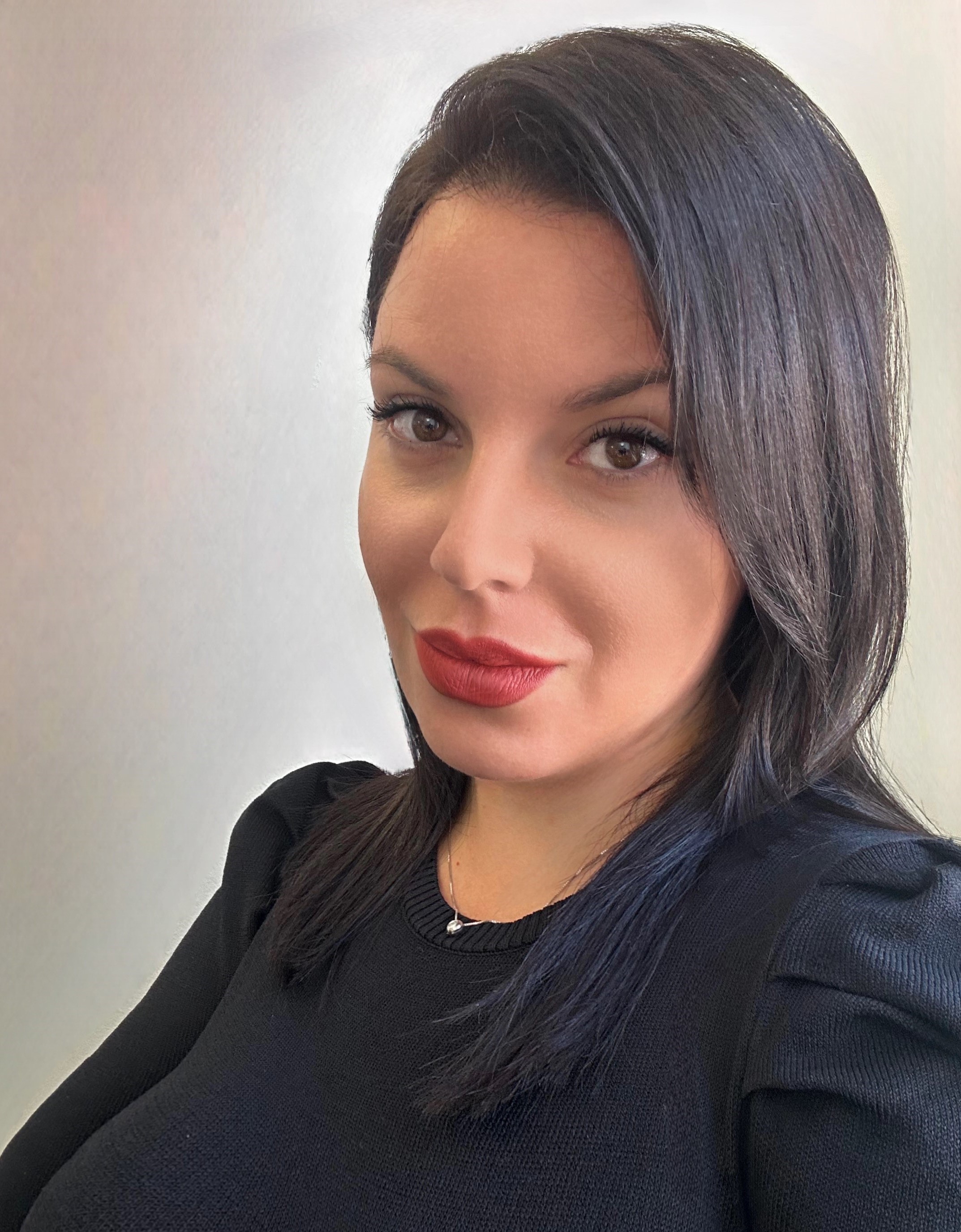 Eleonora Piraino
Executive Assistant to CEO & Senior Office Manager
Based in London, Eleonora is Senior C-Suite Executive Assistant and Office Manager at EOS Investment Management Group. Prior to joining EOS IM Group, she worked for Di Tanno Associati – a TOP 10 Tax and Law Firm, in Italy - for five years. Eleonora started her career by obtaining three professional diplomas In Italy and the UK, including the subjects of accounting, finance and CILEX legal secretary.
Immagine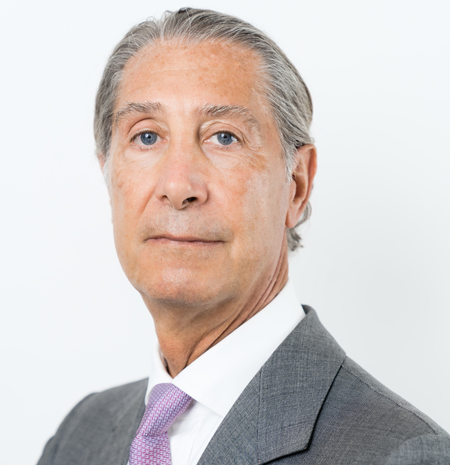 Fabrizio Salvaggio
Senior IR Advisor | Chairman of the Group Advisory Board
Based in Milan, Fabrizio is chairman of the Advisory Board and Senior IR Advisor. He also provides insight by advising EOS IM Group concerning the continued enhancement of its relationships with Institutional investors, leveraging his skills and background. Through his previous roles and close relationships with international investors, he has developed a strong understanding of these investors' priorities and requirements. He has over 25 years solid experience in the investment banking and capital market field, holding many executive level leadership roles for major players in the sector.
He spent 18 years at Société Générale, most recently as the Head of FIG Global Client Management, and previously Head of Institutional Investors division. Prior to this he was responsible for the coverage for the Financial Institutions Group.
At Deutsche Bank in Milan he was responsible for the Fixed Income Sales division and for Eptaconsors Group. He began his career in 1984 at KPMG before assuming major roles in SOPAF and in Benetton Group.
Immagine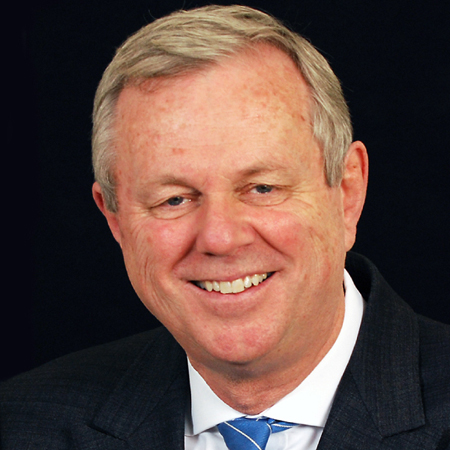 Mike Rann
Corporate Advisor | Group Advisory Board
Based in London, Mike Rann is a member of the Advisory Board of EOS IM Group. Utilising his experience, his focus in the Advisory Board is primarily in relation to the energy and infrastructure strategy. He is CEO of renowned international advisory firm, Rann Strategy Group. Mike brings an extensive depth of knowledge from his 40 years of international governmental and business experience, complemented by great insight. He is currently a Visiting Professor at the Policy Institute of King's College London, UK. Mike is the Chairman of the Power of Nutrition UK and on the Board of The Climate Group.
Mike is the former Premier of South Australia and a former Australian Ambassador to two G8 nations. As one of the world's first Climate Change Ministers his leadership saw South Australia become a world leader in renewable energy. In 2012, he was appointed by the Australian Government as Chair of Low Carbon Australia Ltd, Australia's "Green Bank". He was also Australia's Permanent Representative to the United Nations Food and Agriculture Organisation and the World Food Programme. Between 2012 and 2014, Mike Rann was Australian High Commissioner to the UK.
Immagine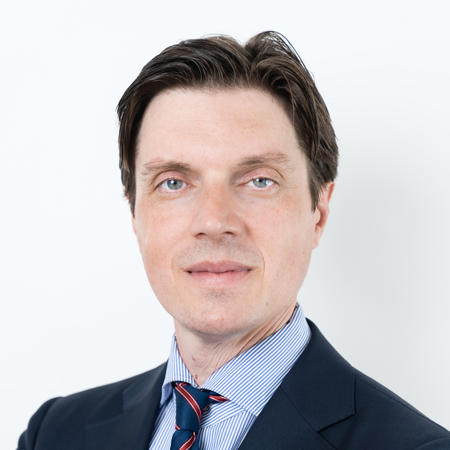 Blazo Ivanovic
International Relationship Advisor | Group Advisory Board
Based in London, Blazo is part of EOS IM Advisory Board and gained about 18 years of experience in the Financial Services industry, both in Europe and in the US. He is Director and Founder of Montebay Capital, providing private placement and related services to private equity and venture funds.
Previously he was Associate Partner in Norman Alex for the Financial Services Practice, Senior Portfolio Manager in Westmount Asset Management, and Vice President in Morgan Stanley Smith Barney.
Immagine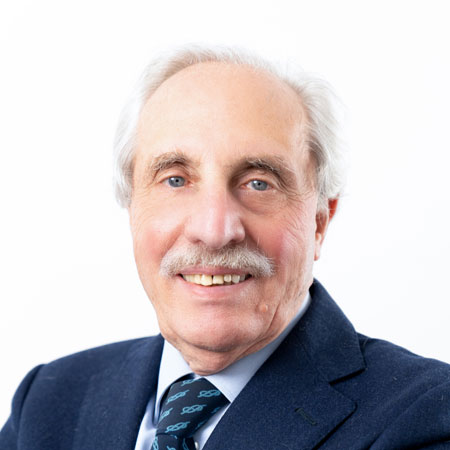 Mario Iavarone
Senior Advisor | Group Advisory Board
Mario, in his capacity as a member of the Advisory Board, is focused on EOS IM Group's energy assets. Through his multiple roles and extensive career Mario has developed his specialist skills across multiple aspects of the energy sector, allowing EOS IM Group to now have his unique technical insight.
Over his career, he developed significant experiences in the field of renewable energies, as CTO for a number of projects and CEO of companies engaged in biomass, photovoltaic, mini Eolic and mini-hydro generation projects.
He also carries out consulting activities in the wider field of energy, refining, petrochemicals and infrastructure for public and private clients including, for example, the European Commission, European Bank for Reconstruction and Development (EBRD) and as an adviser to underwriters on the Lloyds London insurance market on significant matters in the energy sector.